The difference between the speed of diesel generator set and marine generator set
Views:0 Author:Site Editor Publish Time: 2019-09-30 Origin:Site
The work of a diesel generator set is a cyclic process, so when working in a continuous cycle, a unit is needed to describe the index of the number of times of work done. Generally, we use the number of revolutions of the crankshaft per minute to represent it, which is called the speed.
The speed of diesel generator set is generally expressed in revolutions per minute, namely r/min. Of course, depending on where the diesel engine is used, the required speed is also different. Fixed equipment includes diesel generator sets, water pump units, etc. The speed of the diesel engine used is generally fixed speed. For example, the 50Hz diesel generator set manufactured by Jiangsu Xingguang Company has a speed of 1500r/min. The marine diesel engine has a low speed. If the speed is higher than 1000r/min, it can be called a high-speed diesel engine. The diesel engine of some large ships may only have more than 100 revolutions per minute.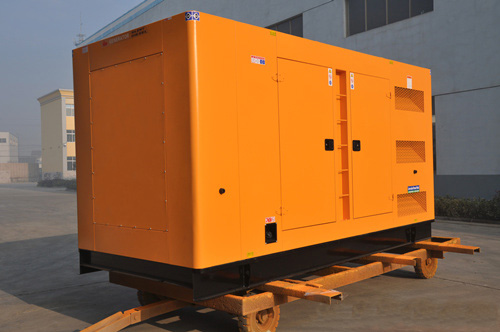 For diesel generator sets, it is also very important to maintain a reasonable speed, which can effectively reduce wear and extend the service life of the generator set. The technical indicators of diesel generator sets manufactured by Jiangsu Xingguang Company meet the national standards GB/T2820 and GB/T12786-1991. The diesel engine comes with dry air filter, fuel filter, lubricating oil filter; radiator for cooling; domestic diesel and engine oil are used. The alternator is AC H-class insulation, with automatic voltage regulator (AVR); 24V DC starting motor. The unit is equipped with a set of high-energy battery packs and connecting lines; the unit is installed on the steel frame underframe, and the unit and the underframe have their own shock absorption devices; the unit has its own air switch, water jacket preheating device, and oil preheating device; The controller is installed on the unit.