Precautions for overhaul of generator set and inspections to be done for one year of operation
Views:0 Author:Site Editor Publish Time: 2019-09-26 Origin:Site
Precautions for daily maintenance of diesel generator sets:
1. The disassembled parts must be stored properly, and cannot be lost or placed arbitrarily to avoid collision and damage.
2. The main parts such as rotor, end cover, stator, etc. must be handled with care to avoid damage.
3. When removing each thread, make a mark. When reinstalling, connect with the correct number, and never adjust it wrongly.
4. When removing the bearing cover, properly cover the bearing and bearing cover with clean paper to prevent dust from flying in. If there is dust, the lubricant must be replaced.
5. After the motor is installed, turn the rotor gently by hand to check for abnormal noise or inflexible rotation.
6. The end cover screws must be screwed in crosswise at the same time, and tightened diagonally. Do not tighten one screw first, and then tighten other screws at a time.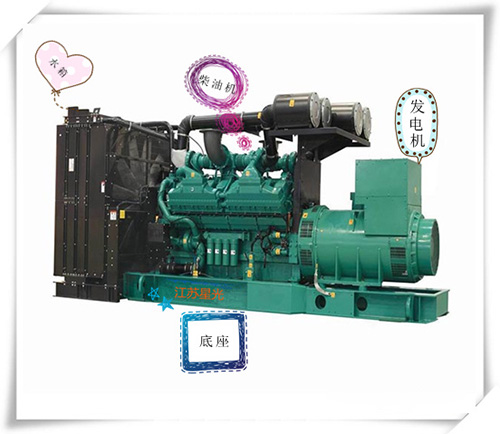 The inspection items to be done for each year of operation of diesel generator sets are as follows:
1. Turbocharger;
2. Checkengine;
3. General inspection of lubricating oil cooler, inspection/cleaning;
4. Lubricating oil drain pump, check/replace;
5. Check the filter element used;
6. Intercooler, check/clean.